I help educators create classrooms and communities of deep and joyful learning...for all students, every day.
My Beliefs
I believe that ALL students can learn deeply and joyfully every day.
I believe that Purpose, Power, and Partnership are the keys to lasting and meaningful change.
My Mission
I work with teachers and leaders to discover their guiding purpose, empower their best selves and partner with others to make their schools places of deep and joyful learning.
My Passion
My passion is inspiring Deep and Joyful Learning for all students. 
I am haunted by conversations with friends who tell me that their wonderful children HATE school.  I know that with the right moves, schools can be places where ALL students love learning!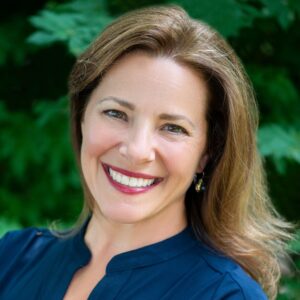 Working with me
When we work together, you get:
A deep wealth of knowledge about leadership, instruction and learning
A fresh and informed diagnosis of opportunity areas
Deep and probing questions to help you find your answers
My Background
My rich and diverse experiences have provided me with the knowledge and skills to support educators in any setting..
I have taught and led in suburban, urban and charter school districts; provided professional development on creating PLCs, distributing leadership and revising curriculum and assessments; taught courses in teacher leadership; evaluated large-scale educational programs and researched and written about leadership.
My past roles include:
Assistant Superintendent, North Attleborough, MA Public Schools
Chief of Instruction, Leadership, and Equity, Providence (RI) Public Schools
Director of Academics, Blackstone Valley Mayoral Academy (RI)
I've also been a middle and high school assistant principal, a middle and high school English teacher, a professional development consultant, researcher and evaluator.  I've worked in several US states and in Canada.  I also served my community as the vice-chair of the school committee.
Academic Qualifications
Ph.D., Educational Administration, Boston College
M.Ed., Educational Administration, University of Massachusetts, Boston
B.A., Secondary Education and English, Boston College
See my full resume here _McEwen CV
"I was fortunate to collaborate with Lori in cross-district professional development planning in regional assistant superintendent networks. I valued her enthusiasm and expertise for all things teaching and learning, especially in the realm of making real changes in redesigning school systems to better meet the needs of her students. She is a wealth of information and has a passion for sharing and collaborating with like-minded colleagues."
Maureen Cohen, Ed.D.
Assistant Superintendent of Schools
Mendon-Upton Regional School District (Massachusetts)
"Just wanted to express my gratitude for your leadership and facilitation the past couple of days. I've been involved in lots of different PD and observations, but only a few times have I felt like I was part of something that was really leading to change. It was inspiring to watch how you led our groups and drove conversations and were able to get everyone to really consider and think about what they are doing. I am so glad you are coming back again in a month. I felt like I had one of the best professional and personal growth experiences of my career the past couple days and am looking forward to the next one."
Jared Fawson
Proficiency and Comptency Based Learning Supervisor
Teaching and Learning Department
Davis (UT) School District